Home / Personal trainers / Training companies / Future Fit
Future Fit training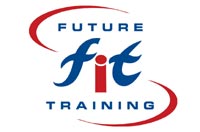 Founded in the year 1993, Future Fit Training is now firmly established as one of the leading training providers for high quality health and fitness training in the UK.

With Future Fit Training you can develop a career as a:
Personal Trainer
Studio Professional
Nutrition Specialist
Pilates Teacher
Or, if you're already qualified, we have a number of CPD options for you to choose from to enhance your earning potential, and ensure your career in fitness is long and successful.

We allow you to study at a time and place that suits you.

We recognise that you have a busy lifestyle, so we design our courses to suit your individual needs, enabling you to study where you want and when you want.
a number of our courses allow the theory to be studied at home from interactive online lessons, with full tutor support
most of our workshops are held over weekends
we have centres around the country
With 3 different payment options available, we make your training affordable
pay as you learn - monthly direct debit payments
pay a deposit then settle the balance up to 3 months later, before you start your training
pay in full - simply pay for your training in one lump sum
We support you

Our aim is to always support you with your ambitions - from the day you make that decision to embark on a new career, to finding your dream job, and beyond. That's our promise.

Contact
Visit our website:
E-mail:
Tel:
Fax:

» www.futurefit.co.uk
info@futurefit.co.uk
01329 829444
01329 823407