WhoWeAre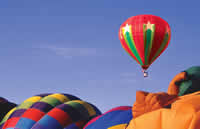 For more than 7 years now, Fitness Industry Education have been at the forefront of offering nationally recognised qualifications through online courses. They focus on Central YMCA Qualifications (CYQ) and Active IQ courses and FIE offer a completely flexible approach to learning, which gives you the ability to choose the way you study - whether that's distance study, blended distance study or full time options.
CoursesFIEOffer
AStepAhead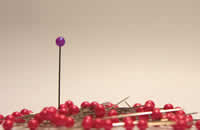 A Virtual Learning Environment - Fitness Industry Education offers you one of the most technologically advanced learning experiences. How? By having a web-based virtual learning environment.

With the ability to track your learning online, it doesn't matter which course you are doing, you have access to your learning materials (animations, audio, documents and videos any place where's there's an Internet connection.

To further advance your learning experience you can attend full time practical sessions and/or online eClasses using web conferencing software.
Assessment & Training Day Venues - Fitness Industry Education currently has assessment and training day venues in the following parts of the United Kingdom -
London (Tower Hill & New Barnett)
Rugby
Ipswich
Manchester
Bristol
Newcastle
Glasgow
If you're not UK based, the Fitness Industry Education virtual learning environment enables you to complete your qualification through distance learning. All Assessments may be completed by video with theory assessments taken at a local college or school (certain conditions will apply).
ForMoreInformation
In order to get more information about the courses we have on offer, why not contact our dedicated Enrolments Team on 0845 257 8570 or visit our web site at www.fitnessindustryeducation.co.uk.
Ph: 0845 257 8570
Email: admin@fitnessindustryeducation.com
Web: www.fitnessindustryeducation.co.uk