Home / Sports & fitness articles / Health tips / Cosmetic surgery for eyes
Lighting Options to Get Gym Moods Going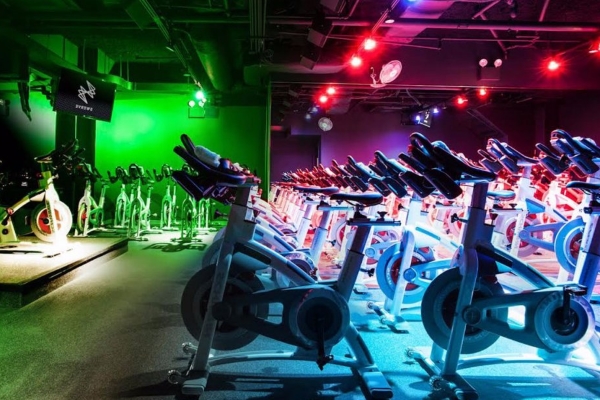 A gym might look like one of the easiest things to set up; Rent a large hall, buy the equipment, tell people around and presto, you are good to go. If only it were that easy.
There are various things to consider. For instance, the lighting alone will take some effort to set up.
When planning the lighting for a gym, there are several choices to pick from. Besides the available products in the market, there are specific areas of the gym that require their own type of lighting. Bear in mind, you have to do some homework before heading to the store.
LED lighting is perfecting for gyms. Bay light, for example, is one of the recommended gym lighting. According to gym designers at GymEquipment.co.uk, "A high Bay is a big powerful light found in warehouses, factories and gyms. It's an indoor light.
Some light suggestions based on gym areas:
Exterior
The exterior lights are responsible for attracting new customers to your gym. When choosing exterior lighting, the one thing to consider most is the durability. Endeavour to pick those built to withstand wet/damp conditions. This is because the light fixtures are functionally built to resist outdoor elements such as wind, rain and high temperature.
Another important aspect to consider is aisle. You can reduce customer accidents (and negative word-of-mouth) by giving your gym aisle adequate illumination. Whether it is a wall mount you choose, or a post with mounted lights, the idea is to give your customers an inviting aisle to walk across.
Actual workout areas
This is a critical area to plan when installing your gym lights, because, it is the busiest area. From the treadmill area to the bench-press section, lighting must meet specific needs. One of the most common errors people make when choosing gym lights, is installing those with higher lumen output instead of a fairly lower one.
Most people who work-out prefer light with mild brightness. This is because they usually work on an equipment that is designed to have them lie on their backs. It wouldn't be comfortable to be staring directly at bright lights in the ceiling. You can prevent this by choosing light with a moderate lumen output.
Lockers & Private Area
This area requires bright but soft lighting. Lockers and changing rooms require good lighting for increased visibility, but it should be calm to help them relax after a good workout. The lighting also provides flattering illumination to make them feel impressed by the session.
As for the pools and showers, you'll need UL listed light for wet areas. You may use recessed illumination here because it protects the light as it is encased inside the ceiling, unlike pendant or suspended light types. Pools need diffused lighting to prevent discomfort while brighter lights are advised for the shower rooms to promote visibility and give the user feeling of security.